Cattle Headbails
Cattle Headbails
Gate Style Headbail
$455.00 Excl. GST
The gate style head bail is ideal for lifestyle blocks or small portable yards on farms. Made using our strong 2.1mm thick steel and hot dip galvanised after welding this simple head bail is a cost-effective solution for those who do not require a large walk through head bail. 
Using a simple ratchet system to secure the animals neck the gate style head bail will handle any animal up to 500kg. For larger cattle, or bigger herds the Talon heavy duty head bail should be used.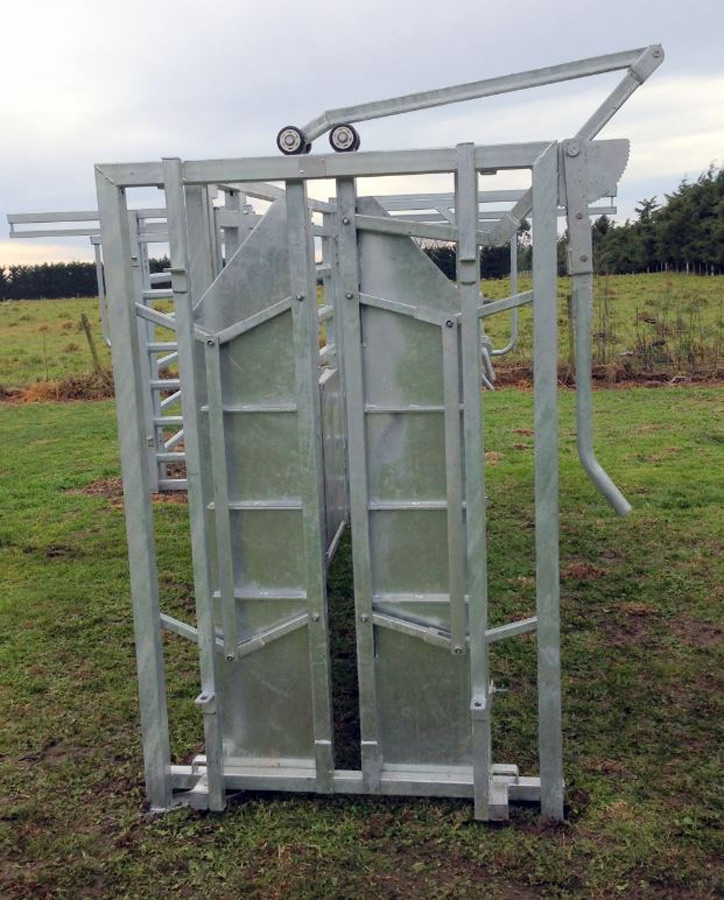 Talon Heavy Duty Headbail
$1400.00 Excl. GST
The Talon Headbail is extremely heavy duty and ideal for safely and efficiently working with any size cattle. The Talon Headbail completely opens to allow the animal to walk through. This product is easily connected to all other Premium Stock Yards products or can be fitted to other steel or wooden yards.